Yoga/Stretch
Want more articles like this one? Like!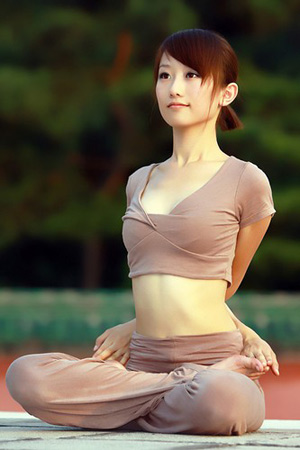 Nov 23, 08:02 pm
(4) Yoga/Stretch
Yoga does 3 major things for the body: Increases flexibility, improves posture and encourages deep breathing. These are essential to maintaining your youthful physicality. An upward posture exudes confidence and strength and flexibility means grace and limberness. Breathing deeply is also incredibly important. Oxygen is directly tied to your metabolism and other bodily functions. Help your body do its job by giving it the oxygen it needs.
If yoga isn't an option, stretching and breathing deeply in your lower belly for 20 minutes everyday, can do wonders.
ASIAMS.NET | CONTACT US

© 1999-2012 AsiaMs.Net
No part of the contents of this site may be reproduced without prior written permission.