Rules for Beautiful Asian Hair
Want more articles like this one? Like!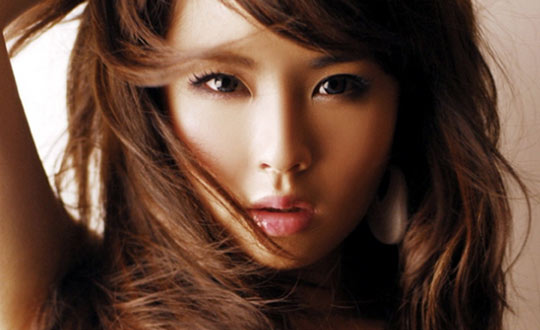 Feb 24, 02:22 pm
If you're suffering from too many bad hair days in a row, you may be stuck in a hair routine that isn't giving your tresses a fighting chance. Following these 15 golden rules and give your hair the respect and treatment it deserves!
1. Always brush your hair starting from the ends, working up to the roots to get rid of any tangles.
2. Never use a blowdryer and a straightening or curling iron in one day. Limit yourself to using one heat-styling tool to prevent serious damage to your locks.
3. Hold hairspray 6-10 inches away from your head. This will allow only the necessary styling ingredients to reach your hair while dissipating the harmful propellants.
4. Go to an Asian hair salon for cuts or perms. Asian hair is heavy and straight so a very precise trimming is required (which Asian hair stylists know).
5. Avoid hard shower water. If you don't have a water softener, you can purchase a filter head online for under $30.
6. Pat your hair dry with a towel, don't rub it.
7. Blow dry from the top of your hair down to avoid frying the bottom stands of your hair.
8. Use a shampoo with a lower pH (more alkaline) as acidic shampoos are typically harsher and can leave hair dry and brittle.
9. Use conditioner on the bottom half of your strands to prevent buildup and scalp irritation, which can lead to head-scratching and hair loss.
10. Promptly apply a leave-in conditioner to your hair after exposure to chlorine or seawater. This will prevent it from having that undesirable dry texture. Follow up with a gentle shampoo and a deep conditioner.
11. If you're going to be out in the sun all day, consider buying a leave-in conditioner containing a UV filter to protect hair from sun damage.
12. Wear your hair down during the day and sleep with it in a pony or braid to prevent scalp stress.
13. Always use a protective treatment before styling your hair with heat tools. Try Redkin Smooth Down Heat Glide or Chi Silk Infusion.
14. Get your calcium to keep your hair smooth and strong.
15. Trim your hair every 2-3 months to prevent split ends. Trims will keep your hair looking bouncy and more manageable.
ASIAMS.NET | CONTACT US

© 1999-2012 AsiaMs.Net
No part of the contents of this site may be reproduced without prior written permission.