Quick Asian Makeup Tips
Want more articles like this one? Like!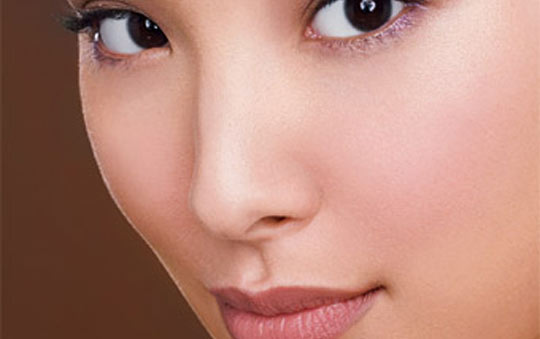 Mar 30, 07:09 pm
Whether want to add some expertise to your beauty knowledgebase or need a quick makeup fix-me-up, troubleshoot your mornings with these 7 pro tips:
1. If you hit the snooze button one too many times leaving you barefaced and frazzled, swipe your pout with a punchy gloss. Strawberry and candy pinks brighten your face and make you look instantly more pulled together.
2. Purple is the most universally flattering eyeshadow around, especially for golden undertones. For a cool alternative to the smokey eye, switch out charcoal for fun electric purples.
3. Add radiance to your base with liquid highlighter. With your fingers, blend it over your cheekbones and eyelids, down the center of your nose, the inner and outer corners of your eyes, and just above your lip. Dust with a highlighting powder to set.
4. Blush away the fatigue. Apply your blush by your eyes as opposed to your apples. Peachy hues, as opposed to pinks, also add to the lifting effect by brightening up your complexion for a more youthful glow.
5. Stop eyeliner from smudging below your lashline, with a new product to the rescue. DuWop's Reverse Eyeliner is a colorless pencil applied below your lash line to prevent colors from traveling down.
6. If you catch yourself with an uneven foundation job, take some petroleum jelly on your fingertip and tap along your skin to break up any cakey patches and even the product out.
7. Want a dewy natural glow? Mix some liquid illuminator into a tinted moisturizer and apply with your fingers. You will achieve just the right balance of natural coverage and dewey glow.
ASIAMS.NET | CONTACT US

© 1999-2012 AsiaMs.Net
No part of the contents of this site may be reproduced without prior written permission.