Cheap Foundation for Asian Skin
Want more articles like this one? Like!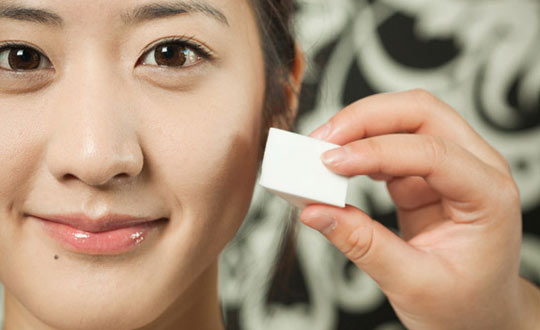 Photo Credit: Jun Ying, String Magazine
Dec 17, 04:15 pm
All Asian women have experienced the drugstore foundation dilemma. It's a struggle between finding the right golden undertones and getting a light/dark enough shade. The end result can be ugly: a cakey mask of pink and brown.
Because lighter shades tend to be pinker, and the shades with the most golden undertones tend to be too dark for the average Asian skin, we tested a wide variety of popular drugstore brands on the average/fair Asian skin tone (equivalent to MAC NC27 to NC30). Our goal was to find foundations that got the golden thing right!
The reality is most of us don't need to be shelling out money for upscale brands for our everyday use. With these tips in mind, walking down the aisle on your next trip to the local drugstore may make looking for a cheaper alternative a simpler job.
We graded and tested the most popular foundation brands on their golden undertones and overall quality, below.

MAYBELLINE FIT in Sandy Beige 210

Overall Rating: A
Golden Undertones: A
Coverage Quality: A-

This foundation line accommodates golden undertones surprisingly well. The coverage is light to medium and blends easily for a natural, dewey finish. We recommend this foundation for those with normal/dry skin with strong golden undertones. We don't recommend this foundation for those who need more blemish coverage and prefer a matte finish.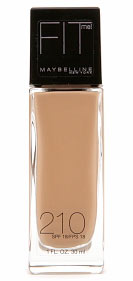 REVLON COLORSTAY in Golden Beige 300

Overall Rating: A
Golden Undertones: A-
Coverage Quality: A

Colorstay is a perfect solution for those who want full coverage and a matte finish. Golden undertones are well-supported and despite full coverage provides a natural finish. Blendability is best when used with a stipple brush. We recommend this foundation for those who want full blemish relief and all-day wear.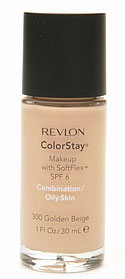 ASIAMS.NET | CONTACT US

© 1999-2012 AsiaMs.Net
No part of the contents of this site may be reproduced without prior written permission.