Laser Peels Safe for Asian Skin?
Want more articles like this one? Like!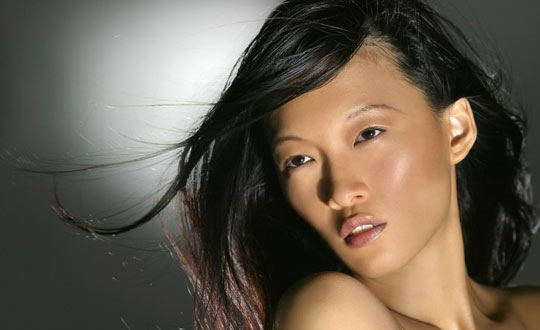 Model Credit: Ling Tang
Feb 7, 09:48 pm
Laser peels are used to correct wrinkles, acne scarring, skin discoloration and other skin imperfections. While laser peels can be used to treat the entire face it can also be performed in little patches like around the eyes or the mouth. The peeling can be done in one afternoon in a doctor's office, under a local anesthesia.
Laser peels have replaced acid (chemical) peeling and dermabrasion as the safest, most effective facial resurfacing procedure today. The treated area shrinks a bit, and the recovery is generally not painful.
Then why should we be extra careful? Dr Yoho, a cosmetic surgeon in Pasadena, California who specializes in liposuction, laser resurfacing, vein therapy, and hair transplant, answers our question about laser peel safety and other questions about our skin.
Q: What are the most common skin problems?
A: Most times, Asian women want to resurface hyperpigmentation and brown spots. The biggest concerns for women between the ages of 35 to 45 are brown spots they get as a result of a pregnancy, sun exposure or birth control pills.
Q: What is the most common mistake? 

A: Tattooing their eyebrows with color that are not colorfast. Black tattoos sometimes change into grey as the skin pigment changes. Of course it also depends on the quality of the ink used. Eyeliner is less conspicuous but you cannot put permanent tattoo at age 25 and expect it to look the same when you turn 45. It's always a good idea to have the option of making it lighter. 


Q: How do we avoid these nightmares? 

A: Just be conservative and stay with narrower, lighter lines, and don't connect the tails of the eyelines at the ends. Remember to stay subtle and natural when you're shaping the arches and shapes.
Q: Why are peels not recommended for Asians?
A: When the resurfacing is done on the upper layer of the skin, melasma or browning takes over during the healing process. In order to prevent the skin from getting darker, the patient has to be prepped extremely well and the doctor has to stay on top of the progress postoperatively. He has to check for hyperpigmentation at least 2-3 times a week.
The skin becomes pink immediately after the peel, but it turns brown with just a bit of sun exposure. In fact, you can become extremely dark in as little as three weeks, if not treated well postoperatively. The hyperpigmentation can be removed in three months by bleaching the skin out, by using sun protection and bleaching cream. The most popular solution for bleaching is a 1 to 20% hydroquinone solution.
Q: How about chemical peels? 

A: If you have a lot of acne scarring, like the pitted types, and you're psychologically prepared with the possibility of turning darker, it's okay.
The lesson to take away is less is more when it comes to resurfacing treatments. If you do however, choose this route, take plenty of time in finding the right doctor who specializes, or has plenty of experience treating Asian skin.
ASIAMS.NET | CONTACT US

© 1999-2012 AsiaMs.Net
No part of the contents of this site may be reproduced without prior written permission.