Troubleshooting Bad Hair Days
Want more articles like this one? Like!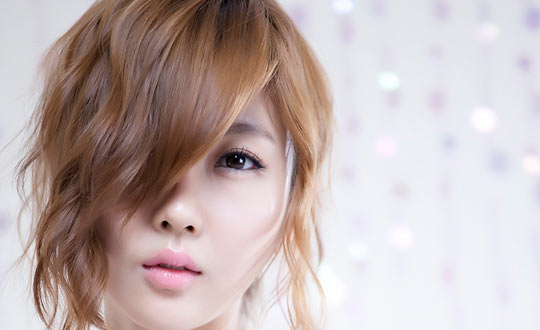 Photo Credit: Yoo Woo Bi
Apr 18, 02:17 pm
While Asian women are known to maintain gorgeous manes it's one of the most elusive and frustrating aspects in our beauty routine because it's dependent on so many factors: weather, sleep, chemicals, stress, the list goes on. On any given day we can expect some kind of strand sabotage whether in the form of limpness, frizz, or just plain ugly. No one can promise you great hair year round, but you'll find a simple solutions guide below on how to tame those unruly tresses:
You Have Bed Head
If you are a shower-at-night kind of gal, you may suffer from chronic bedhead. Use it to your advantage with this simple trick: After showering, smooth in a light mousse or volumizing spray. Roll your hair into two loose buns, one on either side of your head (like Leia) with hair ties. In the morning, voila! Soft waves. Alternatively, if you are a side-sleeper, you can pull your hair into a high bun.
You Split Easily
In order to get the most out of your cuts, adapt a regimen that will prevent your cuticles from drying out. Try to shampoo less often and use creamy shampoos over clear shampoos, which tend to strip your hair of oils. Condition your ends and always remember to apply a heat protectant spray or oil before heat-styling. You can also use a hair mask every week to fortify the moisture.
Your Highlights Look Fake
If you're seeking that beach-bleached hair, go no more than one shade lighter than your natural hair color for most of your highlights. You can go up to two shades lighter on the sections just framing your face.
Your Grey is Showing
If your hair is just starting to show signs of grey, skip the costly salon and try an at-home root kit that contains permanent color like Clairol Nice 'N Easy Root Touch-Up Kit. It comes with a comb applicator that you sweep through the top of your roots. Another simple option is Revlon's Root Erase by ColorSilk that comes with a dummy-proof drip-free sponge applicator to get rid of roots in 10 minutes or less. Problem solved.
You're Pony Obsessed
If the ponytail has become your regular thing, you may unwittingly be doing damage to your strands. Hair should be at least 80% dry before being pulled back into a pony to avoid breakage. Further protect your hair by running a small amount of smoothing or styling cream through your strands.
You Have Oily Hair
If your oily scalp weighs you down, wash daily and try a shampoo that contains astringents like rosemary, tea tree oil or orange extracts, and skip the conditioner. If you just can't do without it use a small amount of volumizing conditioner strictly on your ends. To ward off oil throughout the day, keep a travel-sized bottle of dry shampoo in your purse. Spraying your roots every so often will absorb oil and prevent your hair from flattening out.
You Frizz
To prevent extra frizz, use a shampoo and conditioner that contains argan oil. The oils will help coat your hair and lock in moisture. If you still experience flyaways throughout the day, a dab of moisturizer and a comb-through should help weigh down the frizz.
You Don't Have Time to Dry
When you're on the run with a dripping head of hair, try this simple technique to go from wet to soft waves:
1. Squeeze out excess water with a towel.
2. Apply a leave-in conditioner or smoothing cream to your ends (to help your hair hold its shape and moisture).
3. Pull your hair into a high ponytail and wind the tail around the base of your pony to create a bun.
4. Secure with hairpins or another hairtie.
5. Let your hair down once it is fully dry and tada! Luscious curls.
ASIAMS.NET | CONTACT US

© 1999-2012 AsiaMs.Net
No part of the contents of this site may be reproduced without prior written permission.