Lengthen Your Legs
Want more articles like this one? Like!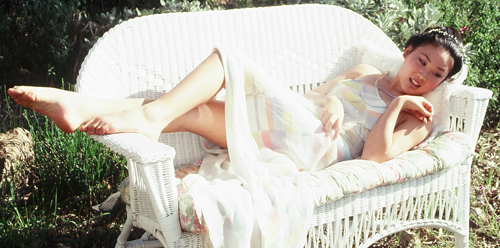 Jul 15, 02:34 pm
Not all high heels visually lengthen your legs.
For example, shoes with vamps that cut high across the instep make the foot look wider, and straps that cut across the ankle make legs look shorter.
Surprisingly, the most flattering, elongated looks come from wearing pointed-toe shoes in moderate heels. The point creates a vertical line that elongates the instep as well as the leg, and gracefully shaped heels help enhance the curves of your calf.
But of course noting works magic like the true comfort, which you can get from a low-cut vamp. With a rounded toe and low heel.
Overly-chunky heels make ankles look wider, and believe it or not, high narrow heels will actually create an unbalanced look emphasizing the width of your calf.
Finally, true flats may give you the ultimate comfort but it's no secret that they shorten legs.
So reach for that classic pump. They may just be the answer to all your prayers.
Take This One to the Mall:Nude colored shoes are incredibly flattering. Whether pumps, flats or boots!
ASIAMS.NET | CONTACT US

© 1999-2012 AsiaMs.Net
No part of the contents of this site may be reproduced without prior written permission.