7 Beauty Secrets
Want more articles like this one? Like!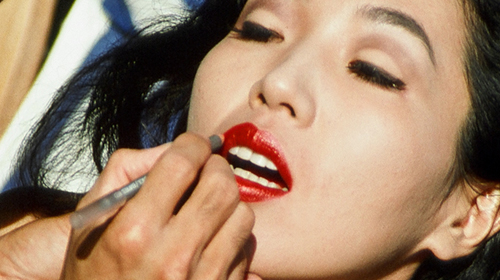 Nov 16, 12:42 pm
Here are 7 secrets to getting absolute control over your beauty:
1. Use only the finest powder. The finer the grain, the more natural and flawless it will make you look.
2. Invest in a good set of brushes. Using a bad brush will cause the makeup to apply more intensely. Basic brush sets should include an eyeshadow applicator, a firm lip brush, a large powder brush, and an eyebrow brush.
3. Use a sponge to apply the foundation. This may seem like it wastes foundation but using only a dab on a sponge will help you look more natural, thanks to the light, even coverage. And the foundation will last.
4. Layer colors. Much like your watercolor painting, get just the intensity you want by always starting with minimal color application and then layering on more color as needed for the look.
5. Start with a clean canvas. Cleansing and moisturizing well before the makeup application is a must.
6. Use a makeup base to get an even smoother look. If you have a red tone, use a green or blue base. Violet is recommended for those with yellow undertones.
7. Use mascara if you have short of skimpy eyelashes, and for those lucky few with long lashes, a screw-type brush will prevent clumping.
ASIAMS.NET | CONTACT US

© 1999-2012 AsiaMs.Net
No part of the contents of this site may be reproduced without prior written permission.