Flattering Beauty Trends for Asians
Want more articles like this one? Like!
Jun 4, 04:47 pm
This summer is filled with flattering beauty trends for Asian women. Below are our top six beauty tips that are sure to keep you in style and looking your best throughout the summer season.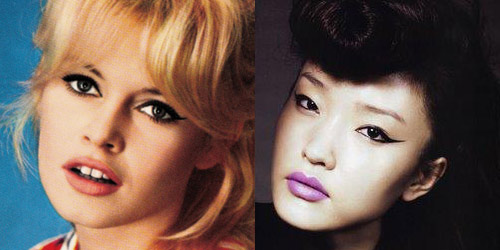 1. The Cat-Eye
The Brigitte Bardot eye is in, and lucky us! The timeless cat-eye is not only sexy but oh-so flattering for Asian eyes. This summer, go fierce on the eyeliner and minimal on the eyeshadow. Try a gel, liquid, or pen eyeliner for the most precise application. Add falsies at the corner of your eyes for an extra glam factor. Here is a tutorial on how to achieve the cat-eye: Perfectly Winged Eyeliner How-To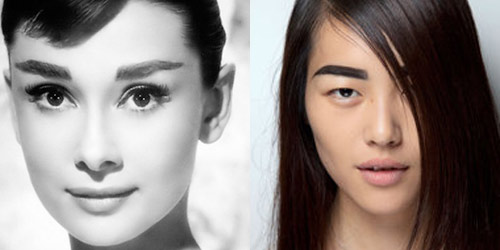 2. Thick Brows
While the Bardot sets the trend for this summer's eye, Hepburn can take credit for the brows. Thick, healthy brows are in and can offer a flattering contrast to our otherwise softer Asian features (especially if it is paired with a strong eye). To create an illusion of a naturally thick brow, take a small eyeshadow brush (like this one), and lightly brush across the brow with dark brown shadow. This should add controlled thickness without creating harsh lines.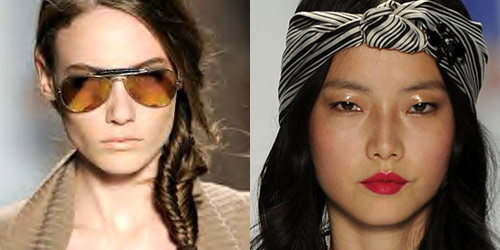 3. Hair Creative
The two hottest summer hairstyles are perfect for those of us who desperately need a break from the iron. The romantic fishtail braid and the easy headscarf are not only adorable, but an easy beauty fix for beach hair. Here are two tutorials on how to get these styles: Easy Fishtail Braid and Simple Headwrap Tutorial.
ASIAMS.NET | CONTACT US

© 1999-2012 AsiaMs.Net
No part of the contents of this site may be reproduced without prior written permission.