Brush Musts
Want more articles like this one? Like!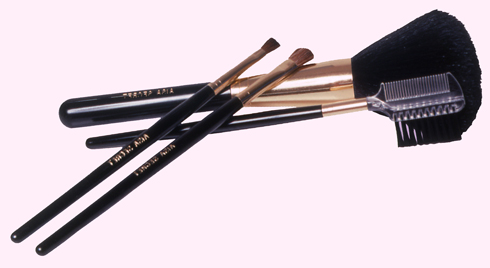 Nov 16, 12:22 pm
To clean any brush, all you need is mild shampoo with water. Wash once weekly, and let it hang off the edge of a counter until brush air-dries. A good brush for Asian eyelids is flat, and fairly firm. Sponge applicators work fine for everyday highlighting browbone area.
A Must List:
1. Shadow brush.
2. Brow brush.
3. Large powder brush.
4. Blush brush, about 1-1/2'' in diameter.
5. Lip brush.
ASIAMS.NET | CONTACT US

© 1999-2012 AsiaMs.Net
No part of the contents of this site may be reproduced without prior written permission.