Flatter Me Fashion
Want more articles like this one? Like!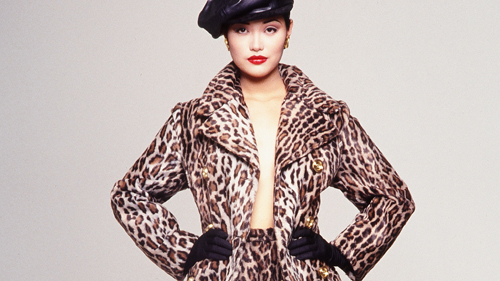 Nov 16, 12:35 pm
NECKLINE
If you're blessed with a long slender neckline, read no further. Those with shorter necks should stay away from turtlenecks. Instead, go for plunged tops with spaghetti straps. If your neck isn't slender, on the other hand, turtlenecks can help hide the flaws, and so will boat necklines that hides the back of the neck.
SHOULDERS
The broad-shouldered should stay away from sleeve tops cut closer to the neck than normal. Also stay away from shoulder pads to avoid harsh exaggerated lines.
UPPER ARM
Ample upper arms should stay away from short puffy sleeves. Keeping the upper arm covered is the best slenderizing tactic.
CHEST
Shiny fabrics are great for the flat chested. Just remember to wear a loose style to give the illusion of volume. For those who wish for a flatter chest, stay away from shiny fabrics.
COLOR
Dressing in one color from head to toe plays up your height and makes you look longer and thinner. Black is always in and spells mystery and sophistication. It also absorbs rough edges of less expensive fabrics and tailoring, and provides a great backdrop to set off fine jewelry. Almost everyone looks great in white and ivory toned blouses when worn underneath a dark suit.
ASIAMS.NET | CONTACT US

© 1999-2012 AsiaMs.Net
No part of the contents of this site may be reproduced without prior written permission.