Online Shopping: The Cheaper Alternative
Want more articles like this one? Like!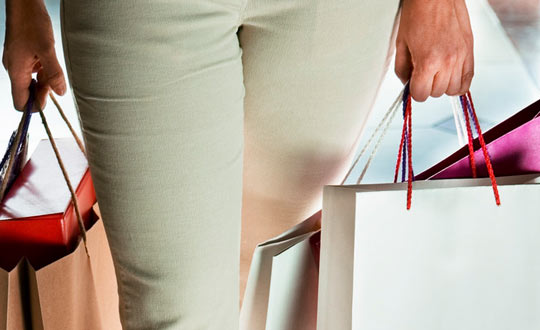 Jan 4, 02:02 pm
Online shopping. It's a love-hate relationship. We love the convenience and selection. We hate the waiting and uncertainty. Some bad first-time experiences can turn you off for good, but doing it the right way can save you a lot of time, gas and money. Make online shopping a simpler, more efficient and cheaper alternative. The tips and tricks below will help ease your worries and demystify the process.
Don't Settle
Before you "Add to Cart", Google it. You're likely to find a better price at another site and Google's "Shopping" tab will automatically list the price of your item at various sites to help you find the best bargain.
Just remember shipping costs! An item might have a higher price tag on Nordstrom.com, for instance, but shipping is free, which can make your overall total less than the same product at a lower price elsewhere. Make note of sites that offer free shipping without minimum buys.
Peer Review
If you're on the fence about a purchase, reviews can be incredibly helpful, particularly when it comes to beauty products and shoes. Most of the time product descriptions leave out useful information that result in unfortunate purchases like moisturizers that are too heavy for your skin, or shoes that run small. This is where combing through reviews will come in handy. If you have a specific question about a product, you're likely to find a reviewer with an answer.
Sometimes the item hasn't been reviewed yet. Google to the rescue! Perform a search for "'item name' + review" because you might find a site where reviews have been posted.
Specific reviews can be helpful but don't be so quick to write off products based on their overall rating. If there are five reviews and two of them slapped it with a one star because they were unhappy with shipping time, the rating isn't going to reflect the product's quality (it's like Yelp reviewers going to a Pho restaurant and complaining about an "unfriendly staff"). Make sure to read through some of the highest reviews and lowest reviews to see what they have to say. If the complainers or ravers are spouting about things that are irrelevant, it's time to make your own educated decision.
ASIAMS.NET | CONTACT US

© 1999-2012 AsiaMs.Net
No part of the contents of this site may be reproduced without prior written permission.