Asian BB Creams: Miracle Decoded
Want more articles like this one? Like!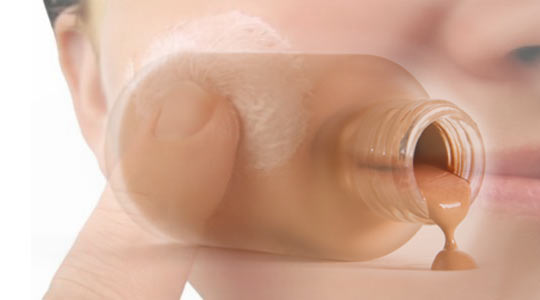 May 4, 05:01 pm
BB Creams have answered the call to the all-in-one beauty solution for Asian women: the anti-aging, sun protecting, brightening, moisturizing and healing cover-up all in the twist of a cap. The BB cream offers the perfect solution for women who don't have the time (or endless funds) to spend on multiple skin serums and creams. But what's really the secret behind these creams and is it too good to be true? We did the homework on some of the hottest BB creams on the market to demystify what's really at work and what's just hype.
Here's a look at the working ingredients in each cream and the beauty benefits they really offer (click on the name for the full list of beauty benefits behind each cream):
3Lab Perfect BB
Boscia BB Cream
BRTC Gold Caviar BB Cream
Clinique Age Defense BB Cream
Dr. Brandt Flexitone BB Cream
Dr. Jart Water Fuse Beauty Balm
Estée Lauder DayWear Anti-Oxidant Beauty Benefit Cream
Garnier BB Cream Miracle Skin Perfector
Hanskin Super Magic BB Cream
Lioele Beyond the Solution BB Cream
Missha Vital and M Perfect Cover BB Cream
Skin79 Derma RX BB Cream
Smashbox Camera Ready BB Cream
Click Here for the List of All Ingredients
US vs. Asia Creams?
The main difference between the BB creams from Asia and the US is in the quality and formulation of the ingredients used. More pricey, high-end brands like 3Lab, Estee Lauder and Clinique may be less offensive to sensitive skin types as they are careful to use non-irritating ingredients and formulations. You will also find that their ingredients list is much larger due to a long list of natural extracts for an extra anti-oxidant benefit.
Asian brands like Missha and Skin79 place more emphasis on skin-lightening agents, like arbutin. While arbutin has been shown to be an effective skin lightener, the safety of this ingredient, if used beyond a certain concentration, has been put into question by some researchers.Ogliopeptide-68, found in the 3Lab Cream, on the other hand, has been shown to be a more effective and safer skin-lightener.
Keep in mind that effectiveness isn't just about the ingredients being used, but also the formulation and the quality of those ingredients. Finding a cream that has a balance of effectiveness and safety is an important factor to take into consideration.
Who Can Benefit?
The BB cream is perfect for someone who is looking for an enhanced alternative to the tinted moisturizer. It provides light coverage for mild unevenness, and you can feel good about reaping the added beauty benefits.
What Are Other Considerations?
Because these creams were originally developed to protect skin after laser procedures, there is a limited selection of shades for different skin types and undertones. For women who are seeking more coverage, it may be difficult to find a shade or brand that matches. Some users report that BB creams often leave their skin with a "greyish" tint.
For women who need targeted creams for particular needs, BB creams may not be ideal. Mixing too many formulations at once may lead to irritation.
Applying a mineral foundation over a BB cream can be a perfect option for those who are drawn to the BB cream formulation, but desire extra coverage.
ASIAMS.NET | CONTACT US

© 1999-2012 AsiaMs.Net
No part of the contents of this site may be reproduced without prior written permission.